CivilianCivilian - Green LanternGreen Lantern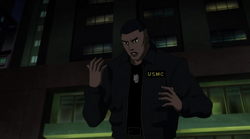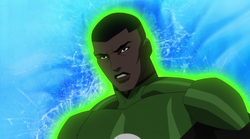 ---
---
Occupation
United States Marine Corps
---
---
---
---
---
---
John Stewart is a soldier from the United States Marines and a member of the Green Lantern Corps. He is the superhero known as Green Lantern and he is filling in for Hal Jordan. When he tried to battle Destiny he was infected with magic causing him to see everything as a demonic threat, but was quickly defeated by Batman.
Appearances
Edit
Ad blocker interference detected!
Wikia is a free-to-use site that makes money from advertising. We have a modified experience for viewers using ad blockers

Wikia is not accessible if you've made further modifications. Remove the custom ad blocker rule(s) and the page will load as expected.